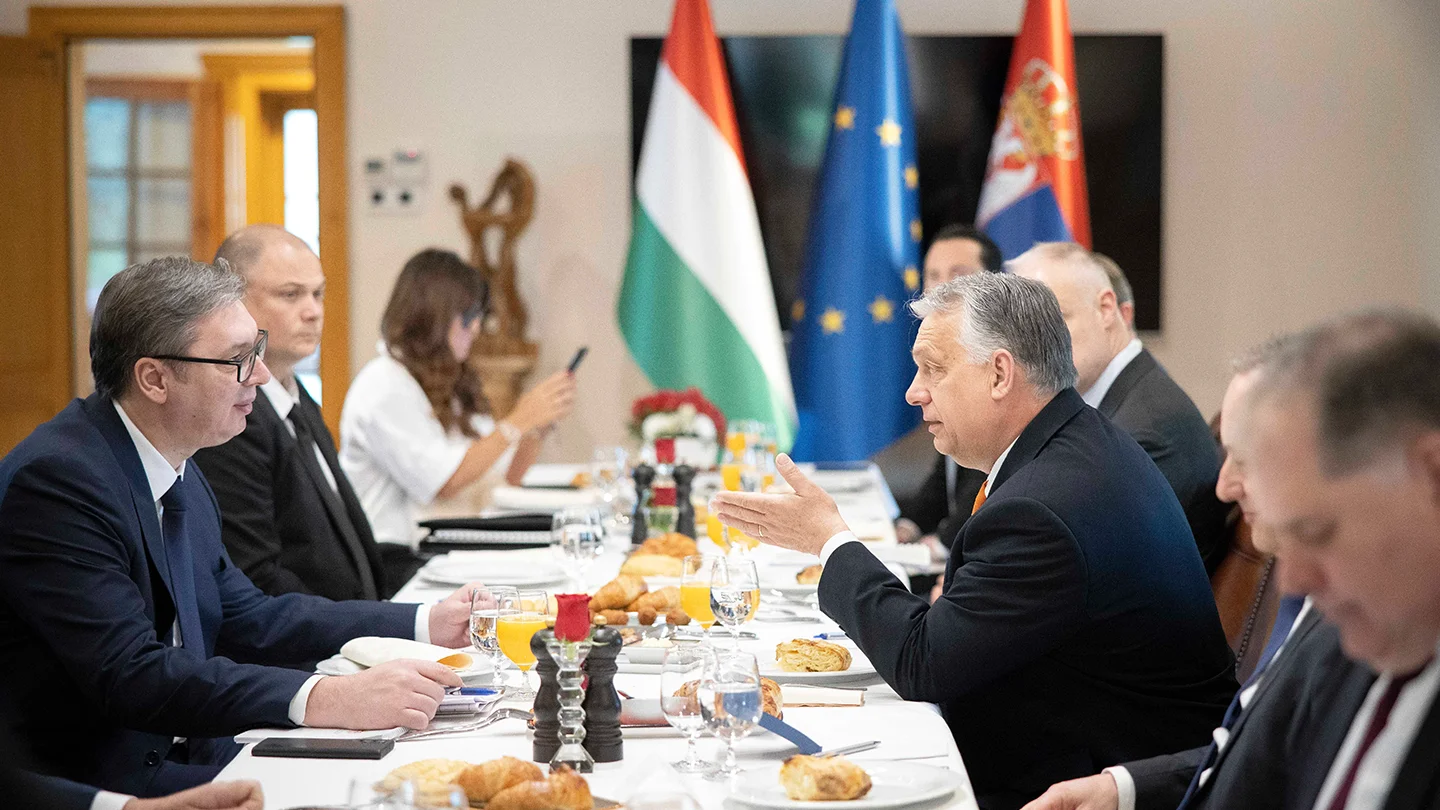 We are raising defence industry cooperation with Serbia to a new level
On Saturday in Belgrade, Prime Minister Viktor Orbán had talks with Serbian head of state Aleksandar Vucic; the intensification of defence industry cooperation between the two countries was the main topic of the meeting, Bertalan Havasi, the Prime Minister's press chief informed the Hungarian news agency MTI.
The Prime Minister was accompanied on his visit to Belgrade by Defence Minister Kristóf Szalay-Bobrovniczky, Chief Executive of N7 Nemzeti Védelmi Ipari Innovációs Holding Zrt. László Palkovics and State Secretary for National Information József Kovács.
At the meeting, the parties reviewed the opportunities of military cooperation between Hungary and Serbia; they concluded that in the coming years, a path would open up to raising defence industry and armed forces development cooperation to a new level.
Viktor Orbán and Aleksandar Vucic discussed the European security situation and the latest developments of the war in Ukraine as well as the prospects of the Western Balkans' European integration.
Following the meeting, they will jointly pay a visit to the Batajnica airbase where they will view the public military capabilities demonstration "Granite 2023" held on the occasion of the Serbian Armed Forces Day, Mr Havasi reported, outlining the Prime Minister's programme for the day.