On Sunday in the Carmelite Monastery, Prime Minister Viktor Orbán had a bilateral meeting with Kyrgyz President Sadyr Japarov, Bertalan Havasi, the Deputy State Secretary heading the Press Office of the Prime Minister informed the Hungarian news agency MTI.
At the meeting, the parties acknowledged with satisfaction that the dynamic political dialogue that exists between our countries lays the foundations for and promotes the further strengthening of our cooperation to which Hungary remains firmly committed.
They established that the hopes attached to the opening of the Budapest Embassy of the Kyrgyz Republic and the commencement of the issuance of visas at the Hungarian Embassy in Bishkek had proved to be justified. These measures greatly contribute to the development of relations between our peoples, the Hungarian Prime Minister and the Kyrgyz President concluded at their meeting.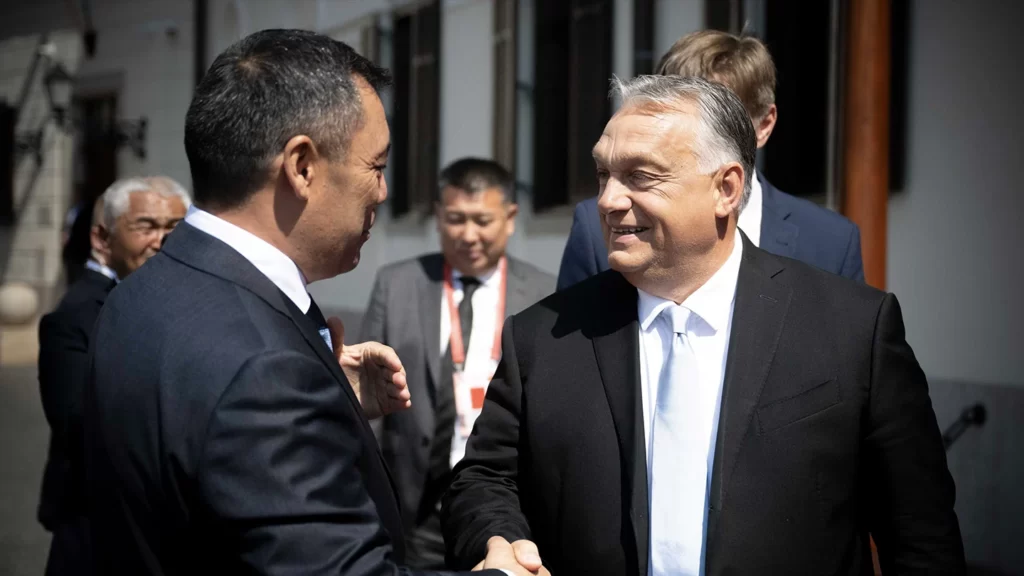 Photo: Fischer Zoltán