On Monday in Beijing, Prime Minister Viktor Orbán had talks with Chairman of the China Construction Bank (CCB) Tian Guoli, Bertalan Havasi, the Prime Minister's press chief informed the Hungarian news agency MTI, outlining details of the joint press statement of the negotiating parties.
According to the document, on 16 October, Tian Guoli received the high-ranking Hungarian delegation led by Prime Minister Viktor Orbán, and accompanied the delegation to the Taohsianghu Centre for Technology and Innovation.
According to the communication, Tian Guoli cordially welcomed Mr Orbán and the delegation. They reviewed the amicable dialogue and cooperation the Chinese party has engaged in with Hungary in recent years. The Chinese executive expressed his appreciation for the results achieved in the past few years in consequence of the strategy of easterly opening promoted by the Hungarian Prime Minister and the Chinese initiative Belt and Road.
The host thanked the Hungarian government for the guidance and support provided for the Hungarian branch of the CCB, and made it clear that the CCB will look upon the opening of its branch in Hungary as a new starting point, with a view to providing better financial services for the customers of both countries and to give further impetus to bilateral partnership.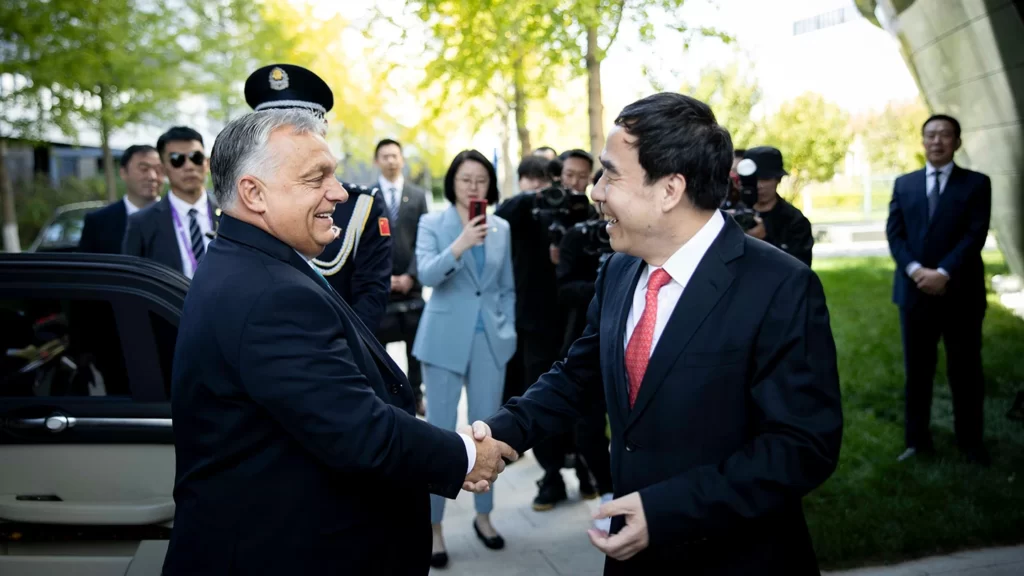 Photo: Fischer Zoltán
"Hungary boasts more than ten Nobel Prize winners, and this year another two Hungarian scientists have been awarded Nobel Prizes. This again shows the world the talent of the Hungarian people in the fields of science and innovation," Tian Guoli stressed.
"In the past few years, the CCB has made much progress in the area of financial technology (FinTech) solutions. Most recently, the CCB opened a FinTech product innovation laboratory in Hungary, in order to explore the future directions of FinTech in cooperation with Hungary by using the available Chinese market capacity and foundations as well as the technological know-how of the two countries. I sincerely hope that this cooperation will contribute to the partnership that exists between China and Hungary with further success stories," the Chinese partner said according to the joint statement.
Prime Minister Orbán said in the present geopolitical situation, Hungary remains committed to the policy of easterly opening and to strengthening the ongoing dialogue and cooperation with China. He thanked the CCB for the support it has provided for Hungary in recent years.
The Prime Minister congratulated his Chinese partner on the opening of the Hungarian branch of the CCB, describing it as a wise decision. As a result of relations between the two countries having become closer, bilateral economic and trade cooperation has in the past few years progressed to the next level with a significant increase, the Prime Minister pointed out, adding that the CCB is a welcome partner in Hungary in the area of the production of electric vehicles and in new energy projects in Hungary as well as in cooperation in a number of other areas.