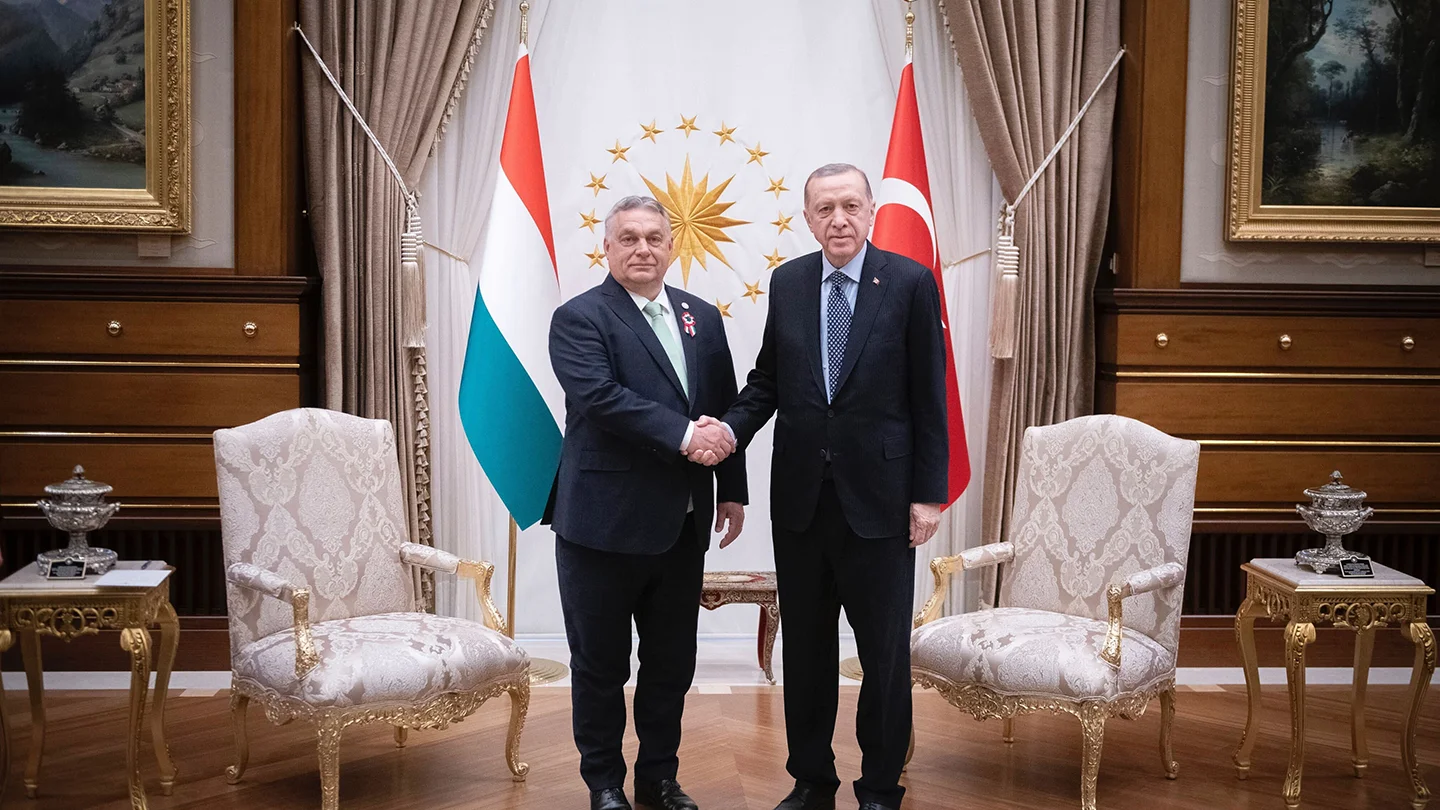 Orbán-Erdogan meeting: We must not become dragged into the war
The war in Ukraine and energy security issues were at the centre of the talks between Prime Minister Viktor Orbán and Turkish head of state Recep Tayyip Erdogan in Ankara, Bertalan Havasi, the head of the Press Office of the Prime Minister informed the Hungarian news agency MTI on Thursday.
President Erdogan thanked Hungary for the solidarity it showed after the earthquake in Turkey as well as for all the help it provided, making special mention of the heroic efforts of the Hungarian search and rescue teams.
The parties established that Hungary was a direct neighbour of war-torn Ukraine, while Turkey via the sea. Therefore, both countries have a vested interest in a fair and just peace within the shortest possible time which must be achieved via diplomatic means. We must under any circumstances avoid becoming dragged into the war and the escalation of the war, they pointed out.
Mr Orbán asked the Turkish President to ensure that his country continue to remain a reliable partner in the transit of gas supplies from the East which are key to Hungary's energy security.