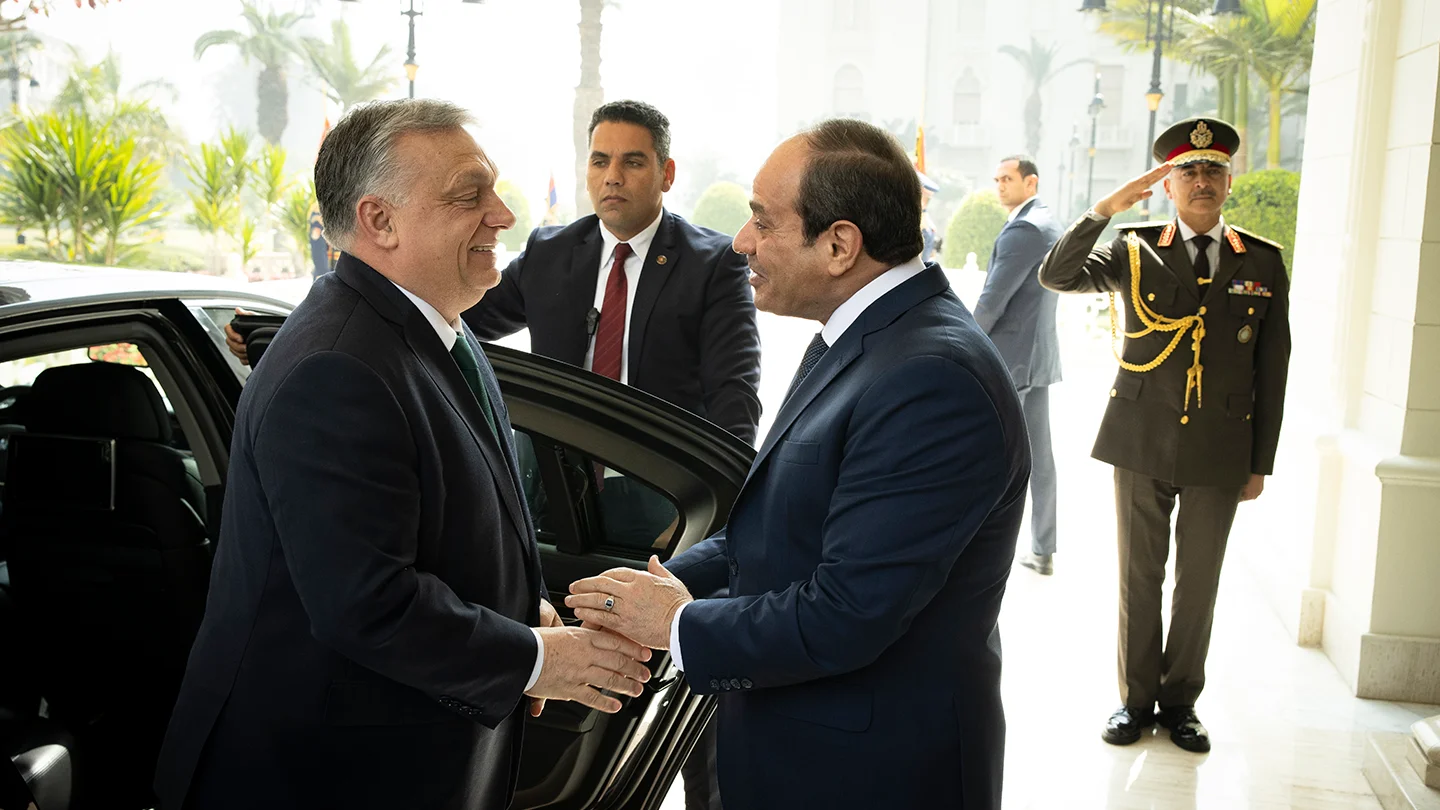 In an era of threats, relations between Hungary and Egypt are increasing in significance
On Tuesday in Cairo, Prime Minister Viktor Orbán and President of Egypt Abdel-Fattah el-Sisi had talks about the war in Ukraine, illegal migration and Hungarian-Egyptian bilateral relations, Bertalan Havasi, the Prime Minister's press chief informed the Hungarian news agency MTI.

He said they both highlighted that interstate relations between Hungary and Egypt date back 95 years, and cooperation had never been better than in recent years.
In a statement made after the meeting, Mr Orbán said Hungary was not in an easy situation because it was compelled to face multiple threats, the Russo-Ukrainian war being in the number one spot.
The Prime Minister underlined that Hungary had a vested interest in peace; we will do everything we can to reduce the threat of the escalation of the war. We also undertake disputes with the Western world as we want a diplomatic solution, a ceasefire and peace talks.
Mr Orbán was happy to learn that his Egyptian negotiating partner himself agreed that instead of escalation, the conflict must be guided towards a settlement.
Mr Orbán said the second threat we were facing was that blocs were beginning to develop in the world instead of connectivity, and this was causing both Hungary and Central Europe severe losses.
According to the press chief's information, the Hungarian Prime Minister expressed his gratitude to Egypt on the issue of migration.
"We don't want stateless migrants torn from their native land to populate the world; instead we want everyone to find advancement in their motherland," Mr Orbán highlighted, adding that Egypt is a strong bastion in the lines of defence against illegal migration.
"Europe owes Egypt gratitude, respect and support for the work it does in this regard," he underlined.
In his statement, the President of Egypt himself emphasised the importance of the exemplary bilateral relations that existed between the two countries, "especially now, at a time of difficulties and challenges that we haven't witnessed for a long time." Abdel-Fattah el-Sisi spoke up for the strengthening of economic relations, pointing out that they welcome the investments of further Hungarian businesses to Egypt, including in the areas of agriculture, the food industry, energy and tourism.
The Egyptian head of state thanked Hungary for the fact that every year 200 Egyptian students have the opportunity to study in Hungary with state scholarship grants. In the context of the Russo-Ukrainian war, Abdel-Fattah el-Sisi stood up for a peaceful settlement in order to minimise human suffering. The President of Egypt also spoke up for the curbing of illegal migration and the fight against terrorism.