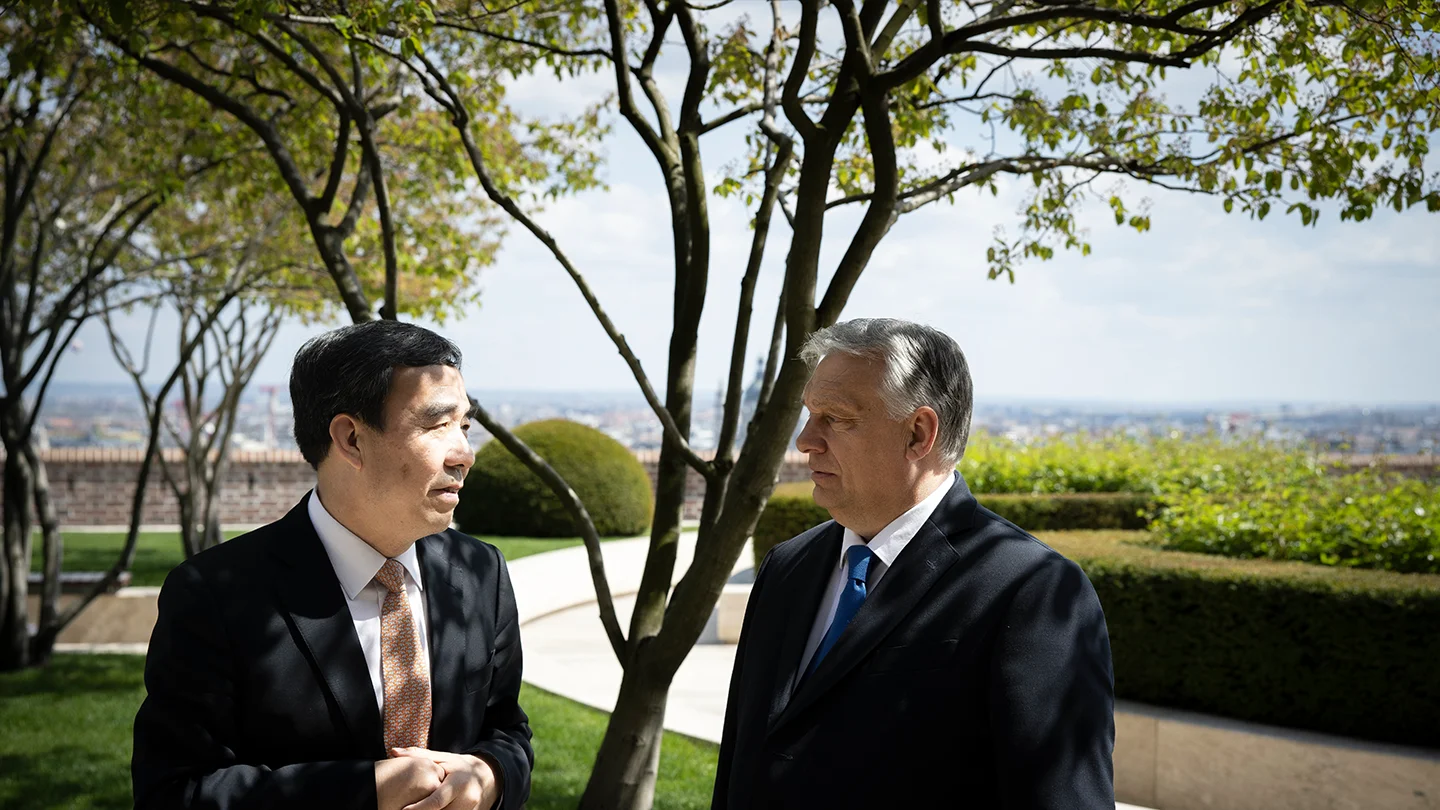 Chinese-Hungarian economic and financial relations are expanding
On Thursday in the Carmelite Monastery, Prime Minister Viktor Orbán received Chairman of the China Construction Bank Tian Guoli and the bank's delegation, Bertalan Havasi, the head of the Press Office of the Prime Minister informed the Hungarian news agency MTI.
CCB opened its branch in Hungary on Wednesday; based on its asset portfolio, it is the world's second largest credit institution.
At the Thursday working lunch which was also attended by several cabinet ministers, including Minister of Foreign Affairs and Trade Péter Szijjártó, Finance Minister Mihály Varga, Minister for Economic Development Márton Nagy and Minister for Culture and Innovation János Csák, the attendees welcomed the opening of the bank's Budapest representation, Mr Havasi reported.
The parties stressed that the friendship between China and Hungary had a long history. According to their expectations, the new branch office could contribute to the further development of Chinese-Hungarian economic, financial and trade relations.