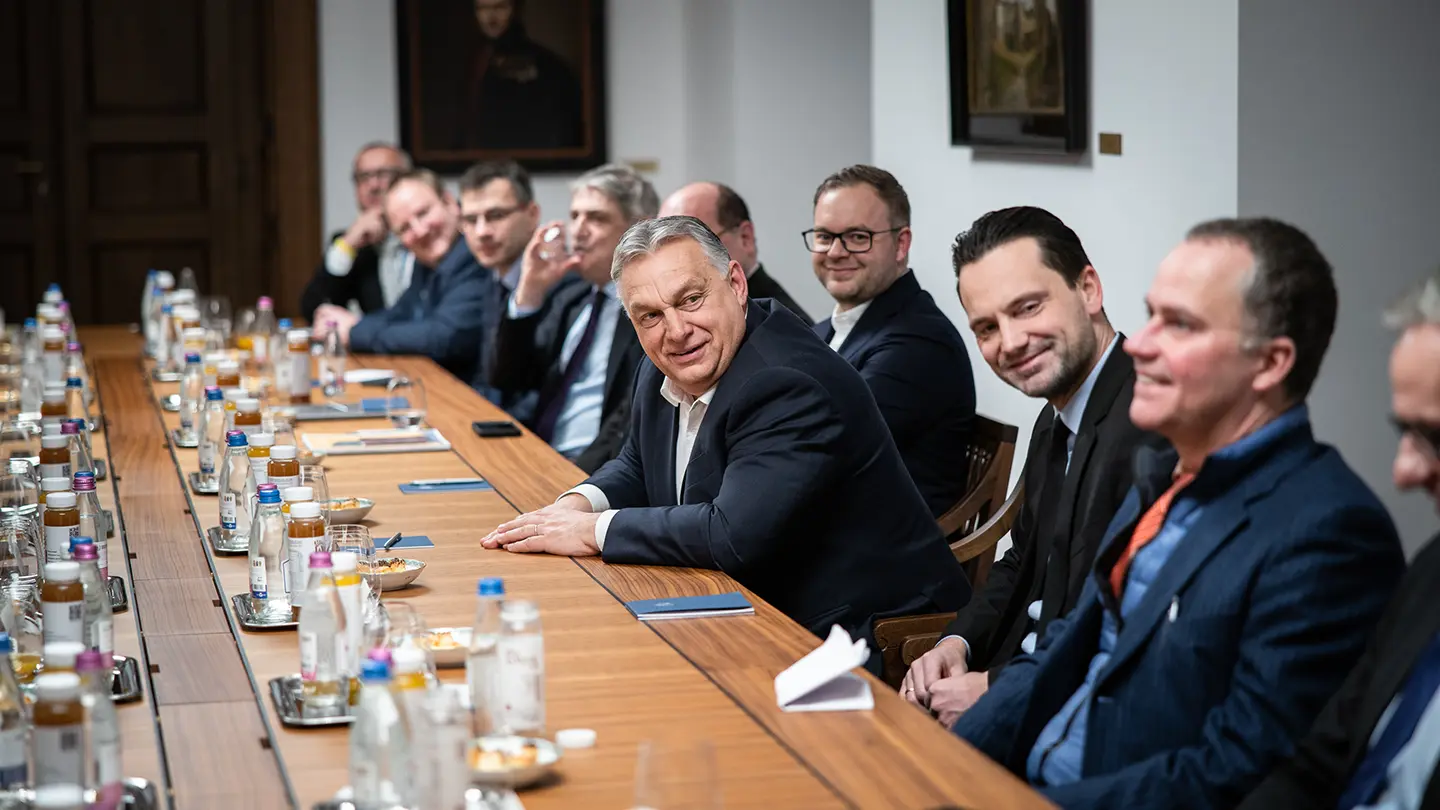 War in Ukraine – We need immediate ceasefire
On Thursday in the Carmelite Monastery as part of an informal meeting, together with political director-Chair of the Board of the Mathias Corvinus Collegium (MCC) Balázs Orbán, Prime Minister Viktor Orbán received the foreign speakers of the international media conference of MCC, Bertalan Havasi, the Prime Minister's press chief informed the Hungarian news agency MTI.
The internationally renowned academics, researchers and journalists specialising in issues concerning the media were primarily interested in the Hungarian position related to the war in Ukraine. Mr Orbán said there is no need to overcomplicate matters, we need an immediate ceasefire, to be followed by immediate peace talks; these could, however, last for months or even years. The Prime Minister also spoke about the threat of the escalation of the war. He was asked about the crisis in European political leadership, regarding which Mr Orbán said at present European leaders often even have trouble recognising and identifying the continent's own best interests.
At the two-day event entitled Conference on the Future of Publishing, forty speakers from thirteen countries of three continents shared their views on the situation of the media market.