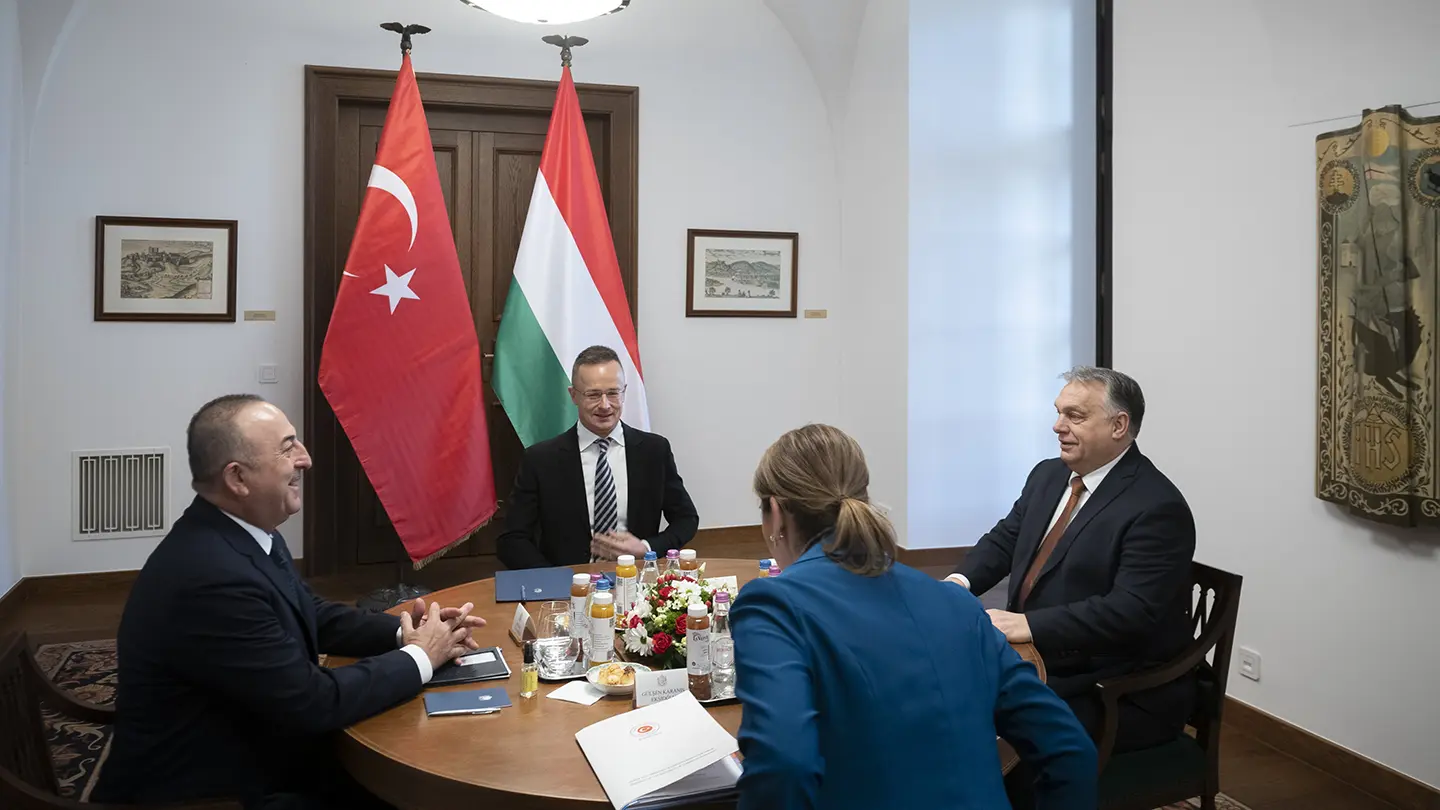 Prime Minister Viktor Orbán had talks with Turkey's foreign minister
In the Carmelite Monastery, Prime Minister Viktor Orbán received Turkish Foreign Minister Mevlüt Cavusoglu who came to Budapest at the invitation of his Hungarian counterpart Péter Szijjártó, Bertalan Havasi, the Prime Minister's press chief informed the Hungarian news agency MTI on Tuesday.
At the meeting, the parties agreed to further strengthen bilateral relations between Hungary and Turkey. Mr Orbán said Hungary was committed to developing economic relations and would make every effort to ensure that the volume of Hungarian-Turkish trade reach USD 6 billion.
According to the Hungarian Prime Minister, Europe cannot be stable and safe without Turkey's stability and safety. Therefore, the European Union must support Turkey in the management of the challenges posed by migration, he pointed out.
Mr Orbán and Mr Cavusoglu agreed that the international community should make efforts for the peaceful conclusion of the Russo-Ukrainian war within the shortest possible time.