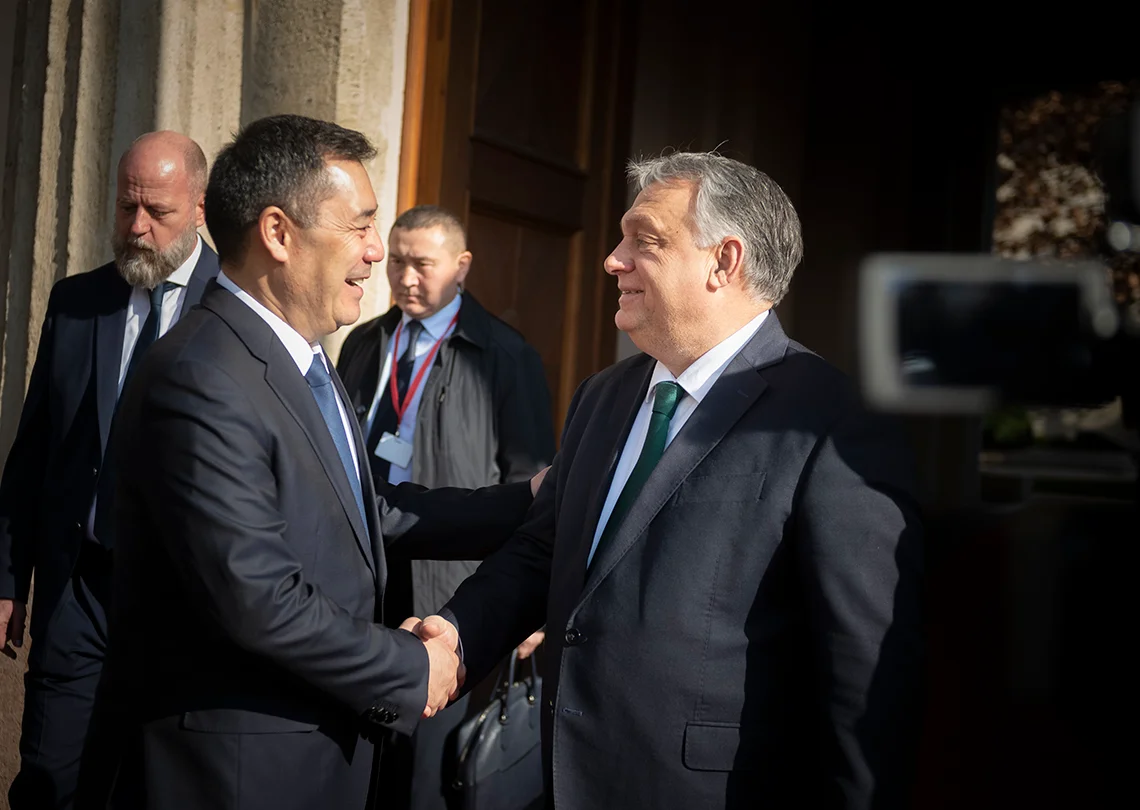 Hungarian-Kyrgyz summit: We need a peaceful solution in Ukraine; the sanctions are affecting both Europe and Asia
On Tuesday in the Carmelite Monastery, Prime Minister Viktor Orbán had talks with Kyrgyz head of state Sadyr Japarov, Bertalan Havasi, the Prime Minister's press chief informed the Hungarian news agency MTI.
At the meeting, which was attended by several ministers of the Hungarian government, the parties confirmed that the good political relations existing between Hungary and Kyrgyzstan were resulting in ever stronger economic and trade relations.

Brussels decision-makers should adopt a much less bureaucratic approach to the development of relations between the EU and Kyrgyzstan as well as the whole of Central Asia because the region is of strategic importance from the viewpoint of Europe's and the world's security and economy. 

The war in Ukraine was another priority topic of the talks between the Hungarian and Kyrgyz leaders; they agreed on the need for a peaceful solution and that the sanctions are causing the countries of both Europe and Asia severe difficulties.
Sadyr Japarov invited Mr Orbán on an official visit to Bishkek; the Hungarian Prime Minister accepted the invitation.